My most recent novel The Baby Group is out now and tells the story of Scarlett, who returns to work on her first day back from maternity leave to find a shocking video has been sent to almost everybody she knows. The video shatters her carefully curated life, and sends her retreating into the arms of the only people she now trusts: the new friends she's made at her antenatal class. The friendships are new but intense, in a world of coffee shops and feeding advice. Surely not people to be feared… are they?
In 2019, my first novel Through The Wall was published by Avon (Harper Collins). Multiple international deals have been announced including those in Italy, France and Germany, where rights were bought by Heyne following an auction.
Through The Wall is a novel about two women who live next door to each other but never meet – rather they hear every detail of each other's lives through the shared wall of their flat, and form preconceptions about one another that turn out to be very far from reality.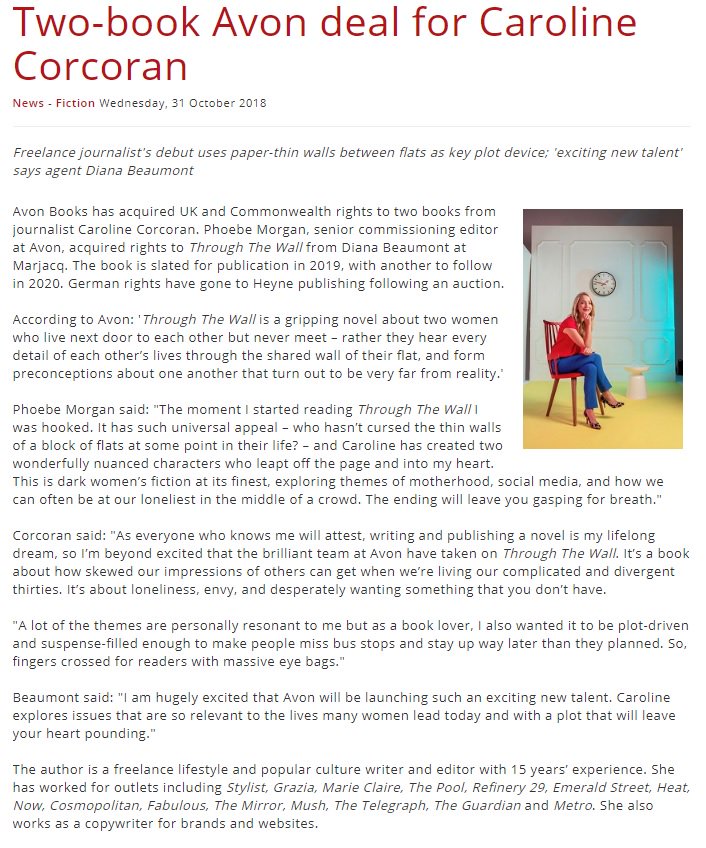 Two more books will follow in 2021 and 2022…

I'm represented for all things fiction by Diana Beaumont at Marjacq.